Switzerland's immigration policies – which include "one of the longest and strictest residency requirements in Europe" – "encourage the public to see immigrants as foreigners and not fully as equals and neighbours," according to the study by the EU-sponsored Migrant Integration Policy Index (MIPEX). 
These policies "do not provide immigrants with a secure future in the country", the research found. 
While 80 percent of immigrants to Switzerland come from European Union countries and thereby benefit from freedom of movement, the study only took into account non-European immigration. 
Switzerland ranked 25th of 52 countries surveyed – behind France, Spain, the United Kingdom, Germany, Italy and most of central and western Europe – with the authors looking at the 'basic rights' that immigrants can access, along with 'equal opportunities' and a 'secure future'. 
READ MORE: The Swiss cantons with the strictest citizenship requirements 
The authors found that Switzerland's immigration policies favoured "temporary integration" rather than setting up a framework which allowed this to be comprehensive. 
Austria and Denmark ranked alongside Switzerland when it came to integration outcomes. 
The two major failings of the Swiss system for immigrants was the degree to which they are protected from discrimination and the difficulties in obtaining citizenship. 
How to apply for Swiss citizenship: An essential guide  
As noted by the authors, the problems arise due to Switzerland's legal framework surrounding immigration, which leads to less legal protections and difficulties becoming naturalised. 
"The obstacles emerge throughout the legal framework. Victims of discrimination are less protected and supported in Switzerland than anywhere else on the continent."
"Faced with some of the most restrictive policies in Western Europe, non-EU citizens in Switzerland are less likely to reunite with their family, enjoy a secure status or become a full citizen," the report read.
Immigration is frequently a topic of debate in Switzerland, as approximately one quarter of Swiss residents are foreigners. 
In a September referendum, the Swiss voted against a plan to limit EU freedom of movement in Switzerland.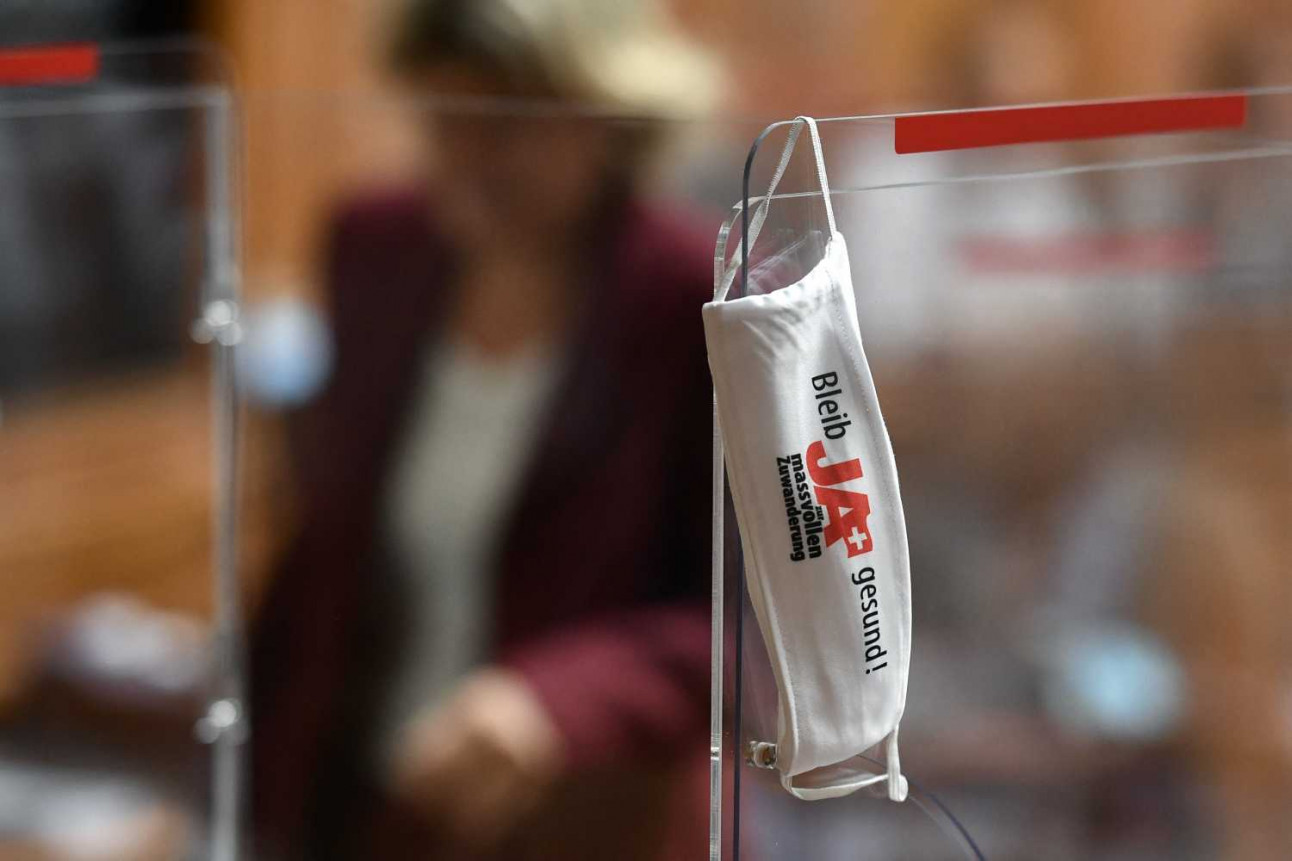 A facemask with the SVP's slogan supporting the anti-migration initiative. Photo: FABRICE COFFRINI / AFP
Final results showed that 61.7 percent of Swiss voters had balked at an initiative to tear up an agreement permitting the free movement of people between Switzerland and the surrounding EU. 
The initiative, backed by the populist right-wing SVP — Switzerland's largest party — had been opposed by the government, parliament, unions, employer organisations and all other political parties out of fear it would jeopardise overall relations with the bloc.
'Switzerland's approach to integration has remained relatively unchanged'
The research also finds that things have not been getting better for immigrants in Switzerland recently, making it a global outlier when compared to all other countries surveyed. 
"Over the past decade, federal policies have changed little for immigrants across Switzerland," the authors wrote. 
"The MIPEX score for Switzerland has not changed since 2007. In contrast, the average MIPEX country increased by +2 points in the last five years, from 2014 to 2019.
"While the federal government has provided greater standards, support, funding, monitoring for integration at local and cantonal level, Switzerland's approach to integration has remained relatively unchanged."
Top ten countries for integration
1. Sweden 
2. Finland
3. Portugal
4. Canada
5. New Zealand
6. United States 
7. Belgium
8. Norway
9. Australia
10. Ireland
…
25. Switzerland