Geneva is Switzerland's hotspot of coronavirus mutations
New figures from the Geneva University Hospitals (HUG) show that 80 percent of all Covid cases in the canton can be traced back to new variants. In this respect, Geneva is ahead of the rest of the country.
It is not clear why Geneva has recorded the highest number of mutations, but based on previous research, it may be because it lies on the border with France, is particularly densely populated, and has an international airport.
All these factors favour the mobility of the population and the circulation of the virus.

Nearly quarter million people in Switzerland signed a petition calling for the end of shutdown
More than 240,000 residents signed an online petition supporting the lifting of the current pandemic restrictions.
The online petition, launched by young politicians, is a reflection of the general dissatisfaction with the government's Covid-19 policy. Its slogan is: "That is enough, Federal Councilor Berset!"
It was submitted to the Federal Council on Monday.
A second petition, calling for "bistros for workers" has collected 50,000 signatures so far.
It wants restaurants to be used as canteens for workers, so that they can have their midday meal indoors during the shutdown, especially in freezing temperatures.
Promising news: Switzerland 'could defeat Covid by the end of the year'
The pandemic can be overcome by the end of the year thanks to a significant number of vaccinations, says Basel infectious disease specialist Manuel Battegay.
"There should be significantly less outbreaks at the end of spring or in summer, when enough people have been vaccinated", he said.
The outbreaks would be more contained and therefore more manageable, as more and more people get the coronavirus shot.
So far, more than half a million people have already received their first doses, and over 50,000 had their second shot.
Health experts estimate that at least 60 percent of the population must vaccinated to develop 'herd' immunity.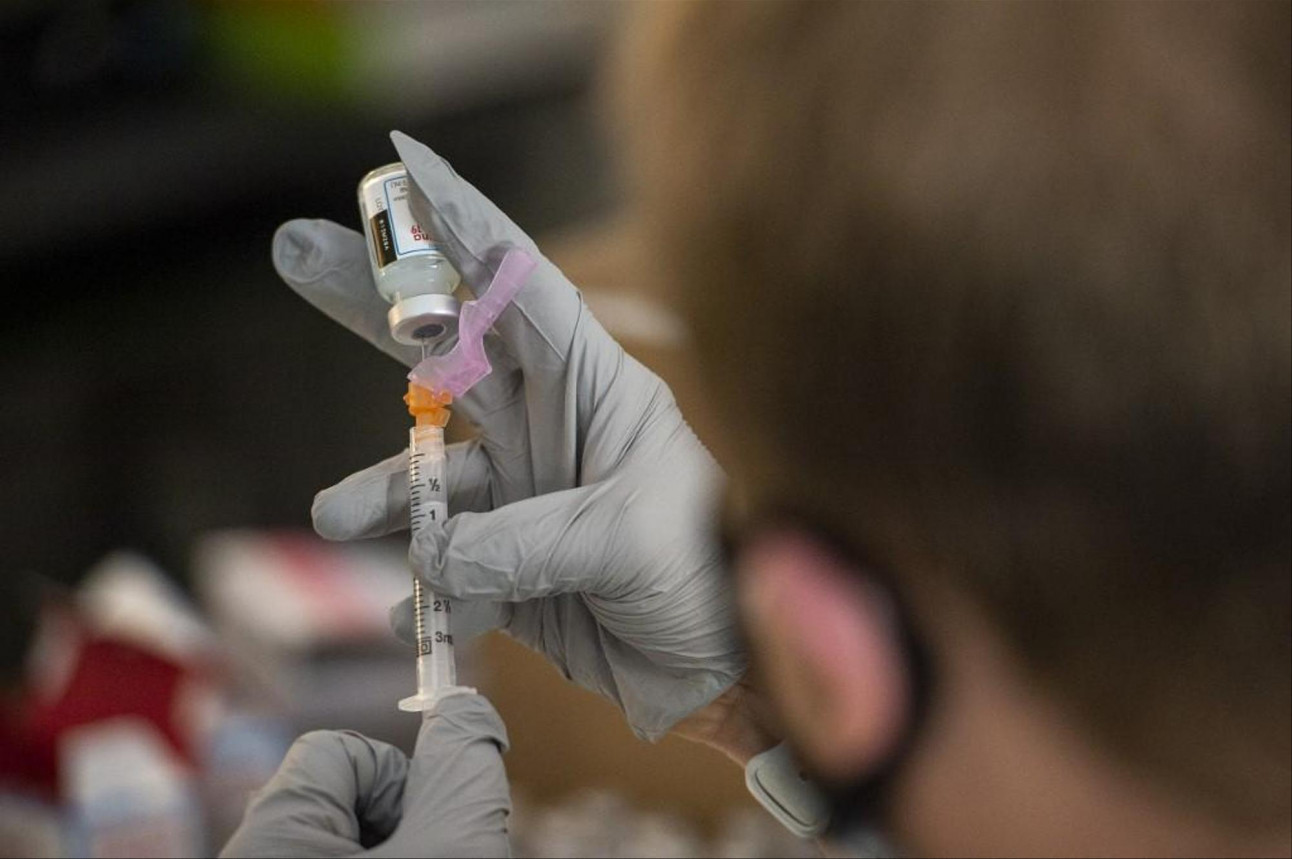 Photo by AFP
READ MORE: More than 500,000 people have now been vaccinated in Switzerland 
Switzerland's housing market is immune to the pandemic
Housing prices continue to rise in Switzerland despite the health crisis.
As was the case before the coronavirus struck, the Lake Geneva area, along with Zurich,
northwestern Switzerland (Basel) and Bern, remained in 2020 the most expensive and sought-after regions.
These are also the areas where a great number of international residents live.
Prices for single-family homes in these regions rose on average to 1.3 million francs, or 3.7 percent more than during the previous year.
 
Long wait for elective surgery at Swiss hospitals
Even though medical facilities are no longer as saturated as they were during the second wave in the fall of 2020, the waiting time for non-urgent surgeries is long, especially in public hospitals.
Usually people in Switzerland don't have to wait long for their elective surgeries, but because hospitals have to prioritise Covid patients, about 20,000 operations that require a bed in an intensive care unit have been postponed.
The backlog in public hospitals is now about 32 days, while in private clinics it is 19 days, according to Thomas Van Boeckel, member of the Covid-19 Science Task Force.
He said that wait in public health facilities is longer than in private sector because public hospitals accept more emergencies and critical cases, which put more pressure on the intensive care units.