Today in Switzerland: A round-up of the latest news on Wednesday
Find out what's going on in Switzerland today with The Local's short round-up of the news.
Swiss authorities to announce their plan on ending – or not — the shutdown
The federal authorities will announce their decision this afternoon about whether current coronavirus restrictions will be partially lifted from March 1st or remain in effect beyond this date.
The Federal Council has been under pressure from cantons, politicians and business groups to start gradually to re-open the economy, given the lower rates of infections, hospitalisationd, and deaths.
READ MORE: Shutdown or relaxation: What will Switzerland announce on Wednesday? 
Switzerland's residents among the most vaccinated in Europe
Despite delays in deliveries, Switzerland ranks above the European average in terms of vaccination of its population, according to the Federal Office of Public Health (FOPH).
Switzerland is now in the third place in Europe, behind only the UK and Denmark.
So far, over 540,000 people received at least one dose of either the Pfizer/BioNtech or Moderna vaccines, the two types available in Switzerland at the moment.
The highest rate of inoculations are in Basel-City, Nidwalden, Ticino, Shaffhausen, and Appenzell Innerhoden.
New Covid-19 testing centres opened at two Swiss airports
Geneva and EuroAirport Basel-Mulhouse now have screening centres, allowing departing and arriving passengers to get tested on departure or arrival. The centres are also open to general public.
In Geneva, the centre is located at Terminal T2. The PCR test costs 150 francs
and rapid antigen test is 65 francs. 
At EuroAirport, tests are given on level 3, Departures, Hall 1, French side. The price for PCR test is 110 francs and antigen costs 45. 
At Zurich airport coronavirus screening has been ongoing since January 6th.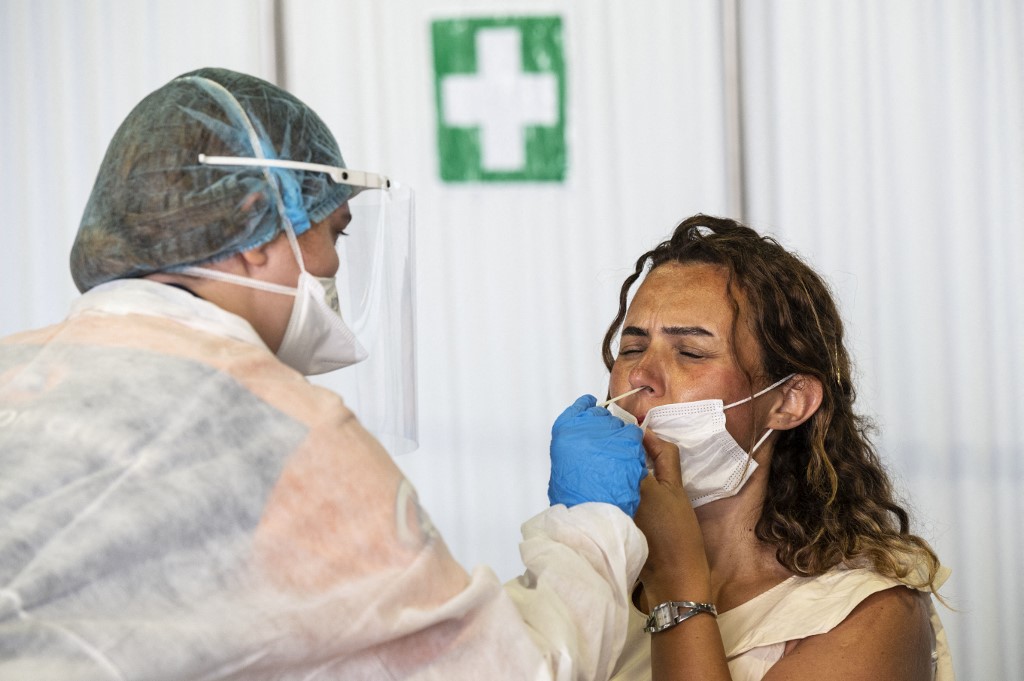 Photo by AFP
Due to shortage, Switzerland imports 1,500 tonnes of butter
Swiss-made butter is becoming scarcer, according to the Federal Office for Agriculture (FOAG).
The high demand for dairy products increased in 2020, leading to shortage of butter on the Swiss market. 
The decision to import was made at the request of Switzerland's milk industry organisation.
With the additional import volume of 1,500 tonnes, the supply should be ensured until at least autumn, FOAG said.
See Also