10 ways to save money if you live in Zurich
It goes without saying that living in Zurich is expensive, especially when compared to some other areas in Switzerland. Despite this hard-hitting fact, there are ways to live in Zurich on a budget.
Download grocery apps
While we're on the topic of food shopping, there are a multiple of ways to save money on your food bill in Zurich. Residents can now download apps, such as TooGoodToGo, to get groceries on the cheap as a growing number of food retailers and restaurants choose to avoid food waste.
Pro tip: Around an hour before closing time, many supermarkets will offer cheap deals on various food, be it fruit, bread, meat, or vegetables, to avoid it going to waste – and remember, the best-before date on the packaging does not mean that the product can no longer be consumed from that date.
READ ALSO: 10 essential apps that make life easier for international residents in Zurich
Get fit for free
If there is anything a global pandemic has taught us, it's that getting your sweat on doesn't have to cost you a lot – or any - money.
While hiking in Switzerland's largest city may sound unusual at first, Zurich offers an astounding 3,000 kilometres of hiking trails. Hikers can stroll past the Lake Zurich, visit the impressive Rhine Falls or head to the Uetliberg which offers a panoramic view of both the city and the lake for some much-needed cardio.
Prefer to stay indoors but still fancy a quick and effective workout? Nowadays, all you need is your smartphone and the right fitness app to get you going. Alternatively, head to YouTube for a few calm exercises of yoga.
Buy second-hand
It is a truth universally acknowledged: Shopping is one of people's favourite pastimes – but it doesn't have to cost a fortune. If you're looking to avoid Zurich's high price tags, the city's flea markets are your best bet.
Every Saturday (7am-5pm), Zurich's biggest and arguably best flea market, Bürkliplatz, offers anything from jewellery to antiques right under the nose of retailers on the Bahnhofstrasse.
For those with an upcoming move or an eye for vintage, Zurich also has its fair share of decent second-hand furniture on offer. At the Kalkbreitestrasse 10 and Feldstrasse 24 (Saturdays) you can find the Möbel Zürich. Here you can buy restored and refurbished vintage items such as chairs, sofas, tables, and garden furniture from the 20th century for a reasonably price.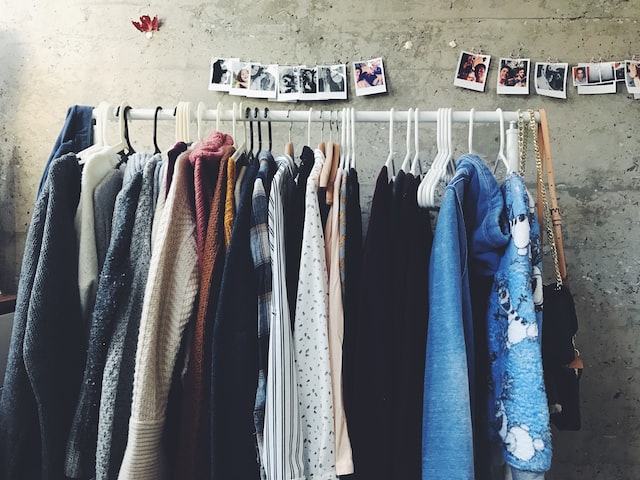 Rent cheaper
Ask yourself this: Do I have to live in the city centre? Do I need a walk-in wardrobe? Does it have to be a new apartment? Do I need a separate office space?
It's no secret that deciding to leave the city life behind or opting for a smaller apartment can save you quite a bit on rent. Communities such as Wila, Langnau am Albis and Steinmauer have excellent links to Zurich with considerably cheaper rents.
Alternatively, you could also consider moving in with a friend or partner to cut down on rental costs.
READ ALSO: Renting in Switzerland: How to find a flat in Zurich
Buy a used car
If you're already living on the outskirts of Zurich, you may find yourself longing for a car to explore Switzerland's charming villages.
When buying a car, keep in mind that the depreciation of a new car is the greatest in the first few years and gradually decreases over the years. Since new cars lose value every day – and quickly – it makes little sense to buy new.
When buying a used car, bear in mind that you can save even more money by choosing to go for a small car that consumes less fuel. Similarly, pay attention to the service and repair costs that will come with owning that car of your choice so there are no (costly) surprises later.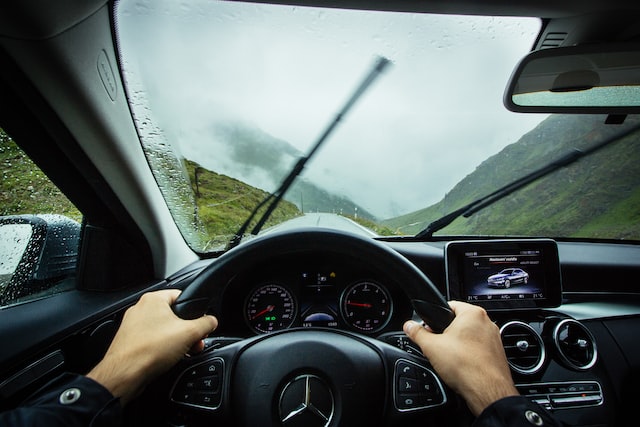 Sharing is caring
Sharing is arguably one of the best ways to not miss out on enjoying a constant influx of new-to-you items without having to splurge.
You have a closet full of clothes, but nothing to wear? We've all been there. The good news is you can head to Kleiderkorb.ch and exchange some of your old pieces for a flashy preloved item. Keep an eye out for free shipping and sales which are up whenever clothes have been on offer without selling for a long time.
If you'd rather swap clothes in person, keep an eye out for the Walk-in Closet. The organisation offers clothing swaps in person on different dates, in different cities.
Another handy item to share is books. Now we know books are enormously expensive throughout Switzerland and the current lack of paper could send prices soaring further, but it's not all bad news. 
Websites, such as the self-proclaimed mailbox library brikabibi, allow readers to swap books online easily. Each member can add the books they have and are not reading or no longer need on the website for a swap and look for new books in their area instead. 
READ ALSO: Why is Zurich a top city for tech workers?
Reduce ancillary costs
Switzerland has different electricity tariffs for different times. For instance, electricity is slightly cheaper at night than it is during the day, and you can use this to your advantage. Run your washing machine in the evening or wake up early to do a quick wash before work.
Similarly, make it a habit to unplug electrical devices when you're not using them, turn down the setting on your radiator if the room is warm enough, and don't turn the dishwasher on right after dinner (if possible). Small changes like these can mean your electricity and other additional costs will be lower on a monthly basis.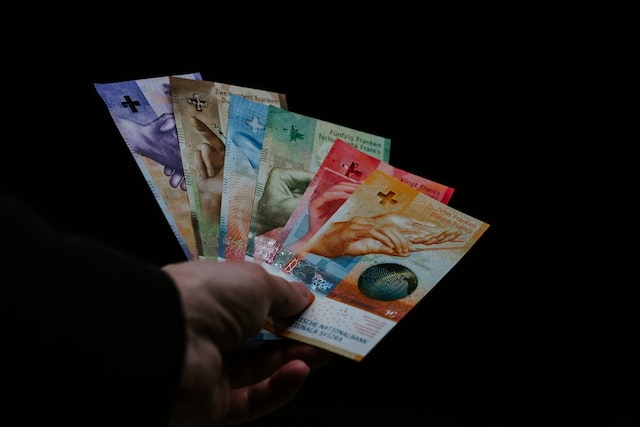 Save on travel
Whether you're visiting Zurich for the day or are enjoy permanent resident status, there are handy ways to save money when using its public transport links.
If you're in the city for the day, the Zürich Card is an excellent and affordable way to get around. For just CHF 27, adults can travel for "free" for 24 hours on trams, buses, trains, boats, and cable cars (2nd class) in both the city and its surrounding areas. The card also includes mini and small lake tours, a river tour and free admission or discounts to Zurich's most popular museums.
For those living in Switzerland, investing in a half-fare ticket is almost a must. Following a one-off CHF120 payment, travel on public transport (2nd class) only costs half the total sum.
Cut back on taxes
Good news for owners of photovoltaic systems. If you're among the lucky property owners in the canton of Zurich with a photovoltaic system, then you're now able to pay less tax for electricity following a recent change by the cantonal tax office.
Not a property owner? You can still save on tax in other ways, for instance by pursuing further education. If you're currently in further education either to add to your current job or get you up the career ladder in the future, you can deduct up to a maximum of CHF 12,000 from your taxable income. In addition to the course costs, you can also deduct any associated expenses, such as examination fees, travel expenses and expenses for specialist literature.
READ ALSO: Why does the canton of Zug have the lowest taxes in Switzerland?
Drink tap water
One very simple way to save money – and the planet – fast is to drink water from the tap. Not only can you save money on your weekly food bill, according to the Federal Food Safety and Veterinary Office FSVO it is also the healthier alternative to bottled mineral water due to its better ecological balance.
You heard that right. Switzerland's water meets very high-quality standards with around 80 percent coming directly from underground springs and the rest taken from its many lakes.
See Also