For members
Reader question: Which information do staff see when scanning my Swiss Covid certificate?
The certificate in Switzerland, whether in digital or paper form, contains a QR code, which is scanned by checkers in restaurants, bars, and other indoor venues. What personal information does it reveal?
Published: 24 September 2021 13:48 CEST
Updated: 7 January 2022 11:49 CET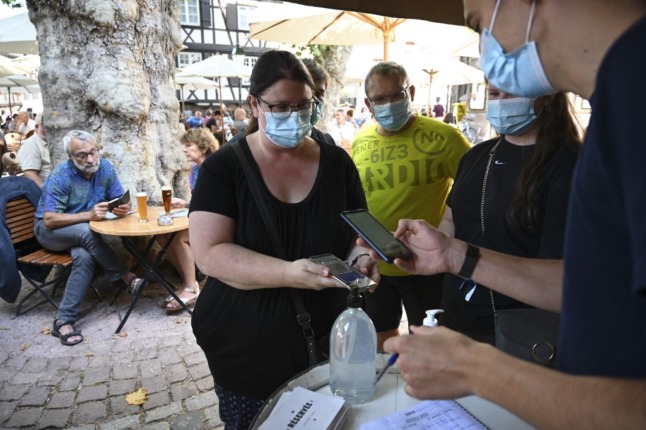 A waiter checks a customer's Covid certificate. Photo by FREDERICK FLORIN / AFP
For members
Reader question: Can I speak any Swiss language to satisfy citizenship rules?
Proficiency in a Swiss language is required to become a citizen, but does it need to be the language spoken in your canton of residence?
Published: 5 May 2022 13:49 CEST