For members
Covid-19: Why is Switzerland still stalling on booster shots?
While a number of countries, including neighbours France and Germany, are administering booster shots to some of their residents, Switzerland has no immediate plans to do so. Why is it?
Published: 18 October 2021 12:28 CEST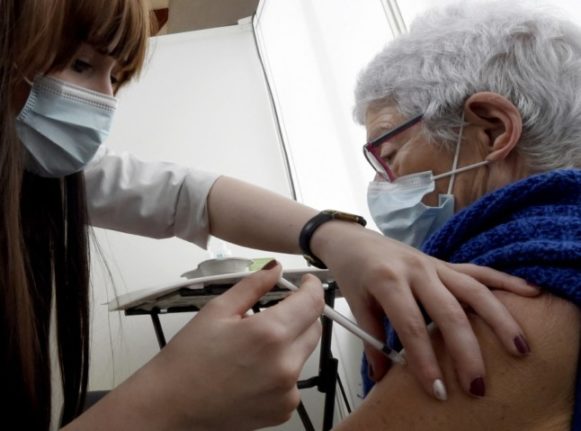 Elderly people in Switzerland were the first to be immunised against Covid. But booster shots are not administered yet. Photo by FRANCOIS LO PRESTI / AFP
For members
Reader question: When will Switzerland authorise second Covid booster shots?
Even as other countries have started to administer fourth doses of a Covid-19 vaccine and the infections are on the rise again, Swiss health authorities still haven't rolled out second boosters. This is why, and what lies ahead.
Published: 22 June 2022 11:29 CEST