For members
Reader question: Do I have to stay home if I catch Covid in Switzerland after April 1st?
The remaining coronavirus measures, including the obligation to isolate after testing positive, will fall from Friday. This is what you should know about the new, rule-free Switzerland.
Published: 30 March 2022 15:52 CEST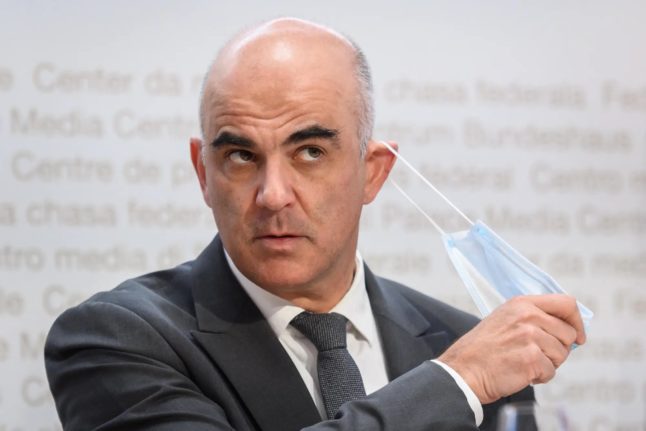 Unmasked: Health Minister Alain Berset removes his mask during a press conference. Photo by Fabrice Coffrini / AFP
For members
Reader question: Can I speak any Swiss language to satisfy citizenship rules?
Proficiency in a Swiss language is required to become a citizen, but does it need to be the language spoken in your canton of residence?
Published: 5 May 2022 13:49 CEST