For members
Today in Switzerland: A roundup of the latest news on Friday
What is SBB not telling its passengers? Find out about this and other Swiss news from The Local's short roundup of latest events.
Published: 22 April 2022 08:13 CEST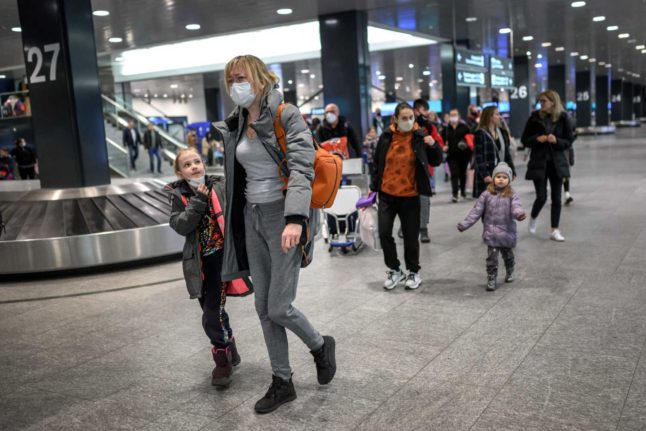 Ukrainian refugees walk at Zurich Airport after landing from Krakow in a plane chartered by a Swiss millionaire at Zurich Airport, on March 22, 2022. Photo: FABRICE COFFRINI / AFP
For members
Today in Switzerland: A roundup of the latest news on Friday
From online scams to avoid to hot weather forecast: find out what's going on on Friday in Switzerland with The Local's short roundup of the news.
Published: 20 May 2022 08:18 CEST