For members
EXPLAINED: Everything tourists should know about skiing in Switzerland
Ski season is about to begin in the Swiss Alps. Here's what you can expect in resorts and on the slopes.
Published: 12 November 2021 15:09 CET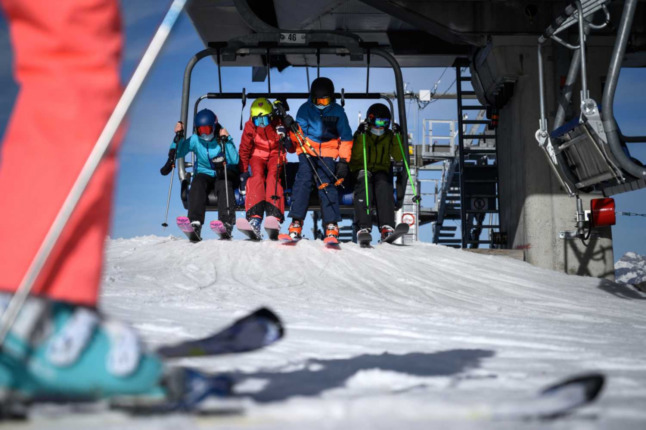 Riding on an open chairlift adds to the fun of skiing in the Swiss Alps. Photo by Fabrice Coffrini /AFP
For members
10 francs: Everything you need to know about Flixtrain's Basel to Berlin line
In early May, German transport provider Flixtrain announced it would begin running services from Basel to Berlin (and back) from June. Here's what you need to know.
Published: 16 May 2022 16:55 CEST