For members
Throwing sausages and smoking children: Switzerland's five weirdest festivals
Although Switzerland is a small country, its culture is diverse and, at times, surprisingly quirky. Here are five wacky traditions you may have not known about — until now.
Published: 29 July 2021 17:02 CEST
Updated: 23 September 2021 10:51 CEST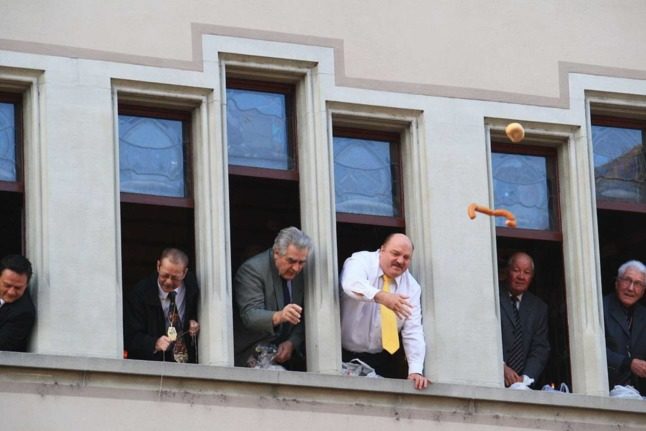 People throw sausages from windows in the Eis-zwei-Geissebei carnival in Rapperswill. Photo: Wikiwand/Wikicommons
For members
UPDATE: What are Switzerland's rules for cannabis consumption?
Switzerland has a complicated set of rules for both medical and recreational cannabis consumption. Here's what you need to know.
Published: 4 August 2022 11:16 CEST