For members
EXPLAINED: Why Switzerland has not banned Russia's propaganda networks
Unlike many other countries, Switzerland has not banned Russian propaganda networks like Russia Today (RT) and Sputnik. Why?
Published: 23 March 2022 11:16 CET
Updated: 23 May 2022 12:24 CEST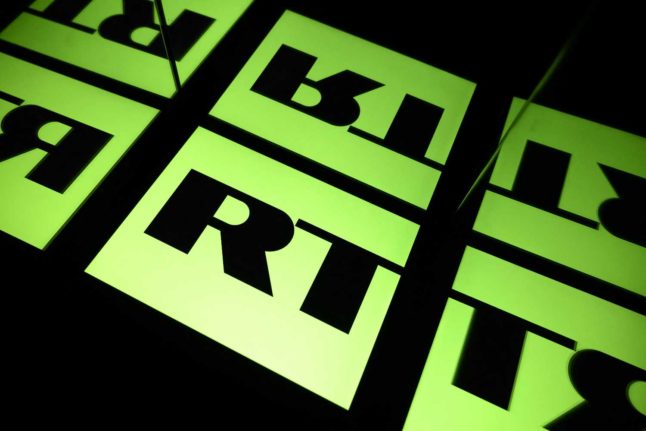 The logo of Russian state-run news network Russia Today. Photo: Lionel BONAVENTURE / AFP
Ukraine and allies lay foundations for reconstruction at Swiss conference
Allies of Ukraine meeting in Switzerland were due Tuesday to adopt a declaration spelling out the principles and priorities of rebuilding the war-shattered country, estimated to cost at least $750 billion.
Published: 5 July 2022 10:09 CEST